Modanisa Must Have "Co-Ord Set" Picks for Summer
When I think of Summer, I think about one thing only and that's how to stay cool despite wearing hijab and long sleeve clothing all day. This year I wanted to stay away from jeans and khakis as much as I could, to find an alternative that kept me comfortable, chic and cool at all times. So I did some digging… Here's what I came up with.
As you all all already know from my Instagram , most of my clothing is from Modanisa. They have the most modern, chic, and modest clothing available to Muslim women worldwide.
Living in the United States since birth, I remember the struggle finding long shirts, long skirts and even loose-fit clothing that was trendy. Fast forward ten years and we have brands that filled the gap for Muslim women internationally.
Which brings me to what I wanted to say- finding clothing that fits the trend but also keeps me cool during the heated summer. I noticed Co-Ord Sets sold by Modanisa and wanted to give them a try.
One word: LOVE!
These suits are just perfect! They have elastic bands around the waist for complete comfort. The material is so soft, lightweight and airy. Its loose enough to keep your skin cool and that's exactly what us Muslim girls need! I feel like if the clothing is tight, you might end up sweaty and itchy, especially if the material is polyester.
Teaser: Modanisa was kind enough to give me a coupon code to share with all of you!
Use: ZAHRAA
during checkout to save 25% off and Free Shipping
off your $50 or more order!
I purchased the same Khaki Ruffle Set in the color "Powder" because I loved how soft the material was. I wore it to an engagement dinner with nude thin strap heels and I received so many compliments. Long story short- They're a summer wardrobe essential to stay dry and cool while staying trendy and chic!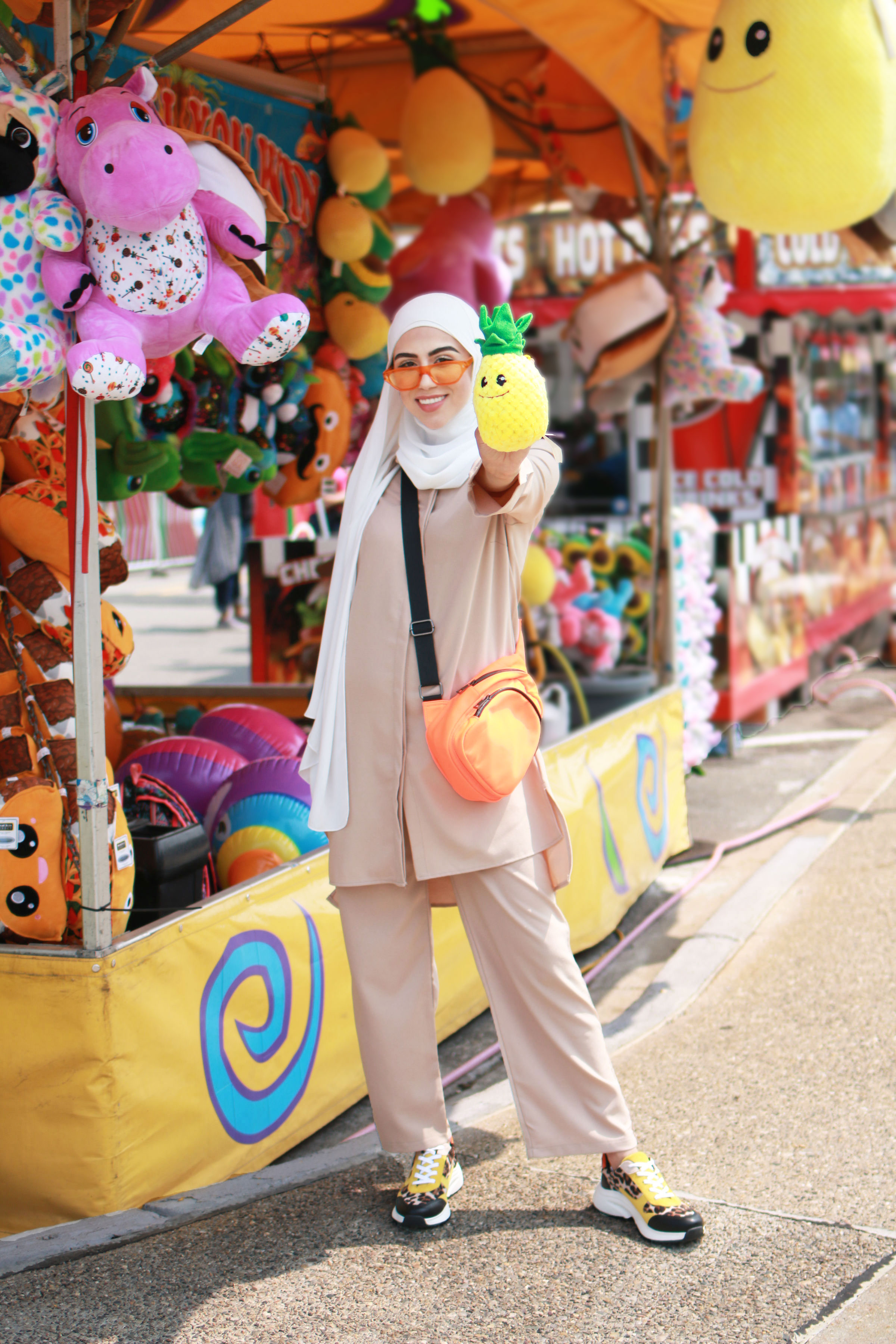 This Set was a bit different compared to my normal taste buds mainly because its a high-low tunic.
With all honestly, I didn't expect to like it this much! What I liked most was the trousers hit the ankle or right above the ankle, which makes them a great selection to wear with other tunics as well.
With wide leg trousers, you can pretty much wear any shoes to style them like slim shoes, sneakers and even heels. Oh yeah, you can still wear this set even if you're short. By all means, you can rock anything if your short! Don't feel discouraged because you see that I am taller.
Side Note: These trousers can be worn with any other top. So it's a good pair to keep on hand when you need beige trousers one day. They are just a wardrobe essential.
How about you? Have you worn a Co-Ord Set? Did you like it? Did it keep you cool in the summer?
I'd love to hear your thoughts and experience with Co-ord Sets below.
Much Love Always,
Zahraa